Every patient deserves higher quality medicine
We enable pharmacists to produce a personalised medicine locally and on demand
Closing the loop by introducing a medicine 3d printer and  feedback will enable continuously improvement of each treatment. 
The custom polypill with different release profiles will replace multiple medicines. This provides patient comfort and probably leads to better therapy compliance and thus better treatment.
Providing one personalised medicine enables doctors and researchers to develop patient tailored therapies with fewer side effects. 
A new technology in drug preparation can ensure that patients will receive tailor-made medication in the future
3D printing of Medication will be Key to Drive Pharmacogenomics into Clinical Practice
The Personalised Medicine Loop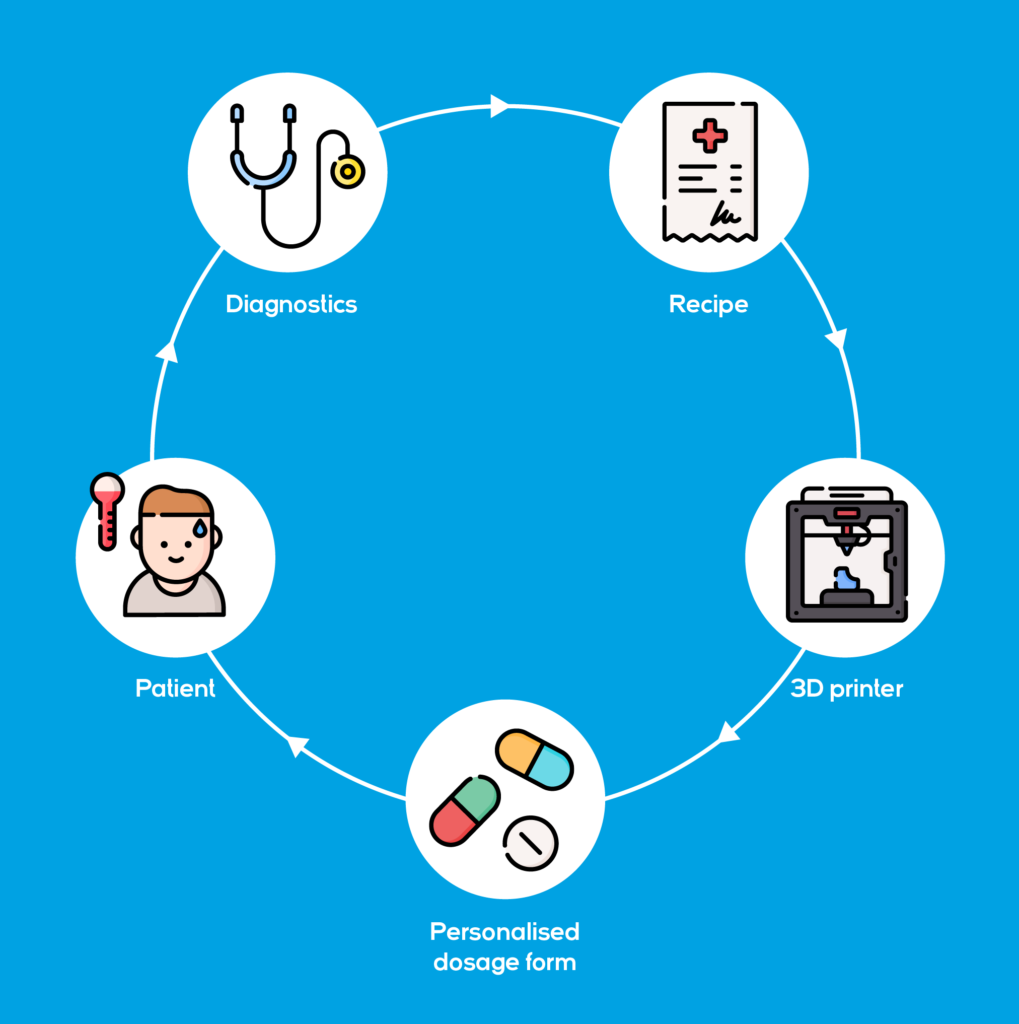 Almost 15% of EMA-evaluated medicines contain pharmacogenomic information in their label that directly impacts patient treatment. [1]
Spent in the Netherlands on pharmaceutical care within the basic package through community pharmacies in 2019 [2]
Of elderly patients in Europe will receive drug treatment that could be optimized via PGx within the next four years. [3]
Subsribe to our Newsletter