How DoseRx1 Works:
1) Cartridges:
DoseRx1 uses refillable cartridges. The device can be compared to a Nespresso coffee device for tablets. The cartridge contains the necessary ingredients and formulations for tablet production. Insert the SEA 316L stainless-steel cartridge and start preheating. This process enables optimal printing conditions. The cartridges contain 5-50ml of material and are available in 0.25 & 0.4mm nozzle sizes.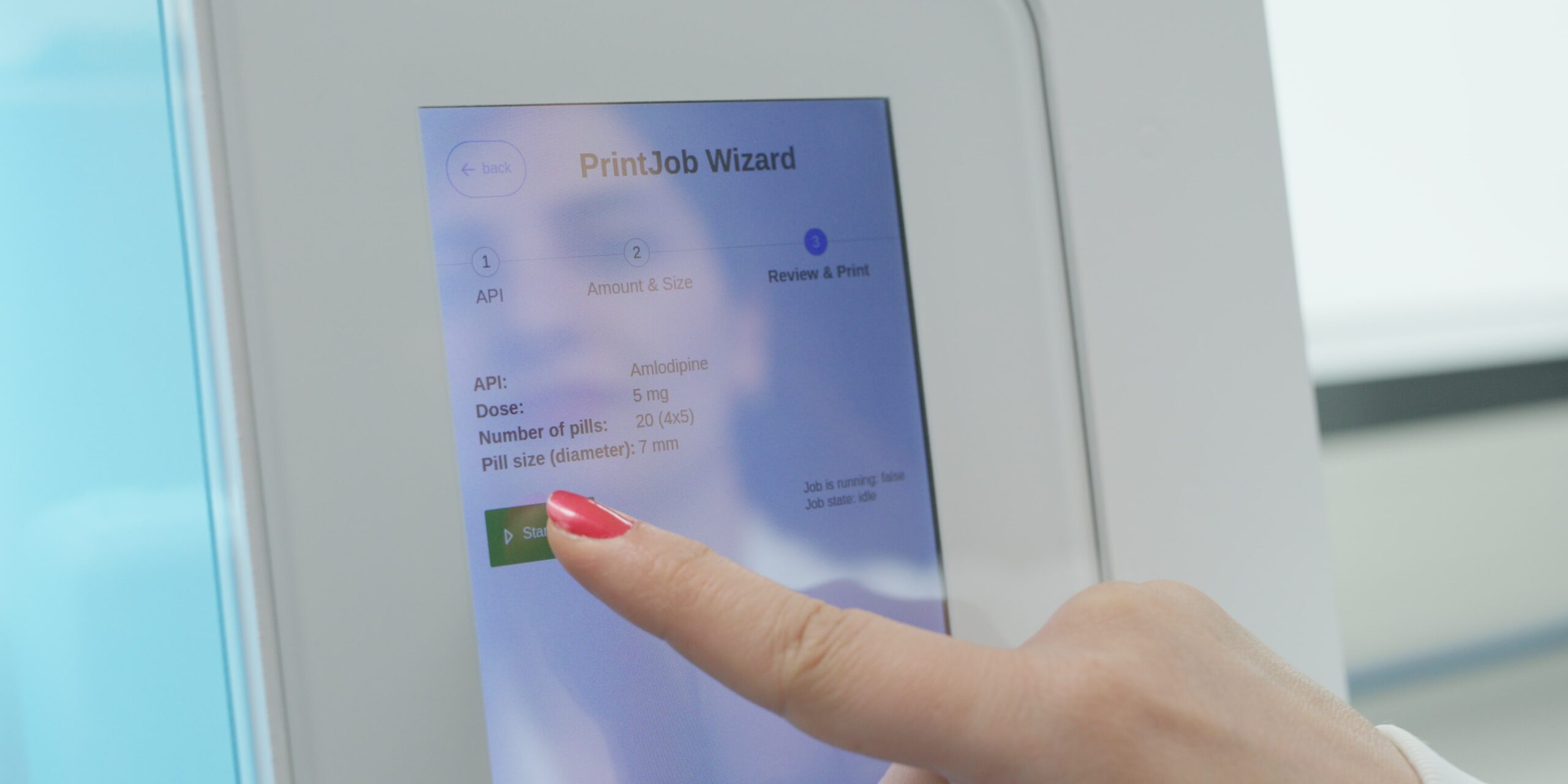 2) Printing:
Enter the required dosage and number of tablets needed for the patient. This can be done through a user-friendly interface on the touch screen. Print up to 100 tablets per hour on a stainless-steel print bed. After printing you can peel of the tablets and store them how you like it. 
3) GMP-Proof:
Our team of pharmaceutical experts and high tech engineers  ensure that the printer can be used in a GMP environment. This has been the goal during the entire development process of the device and this is proven at local sites.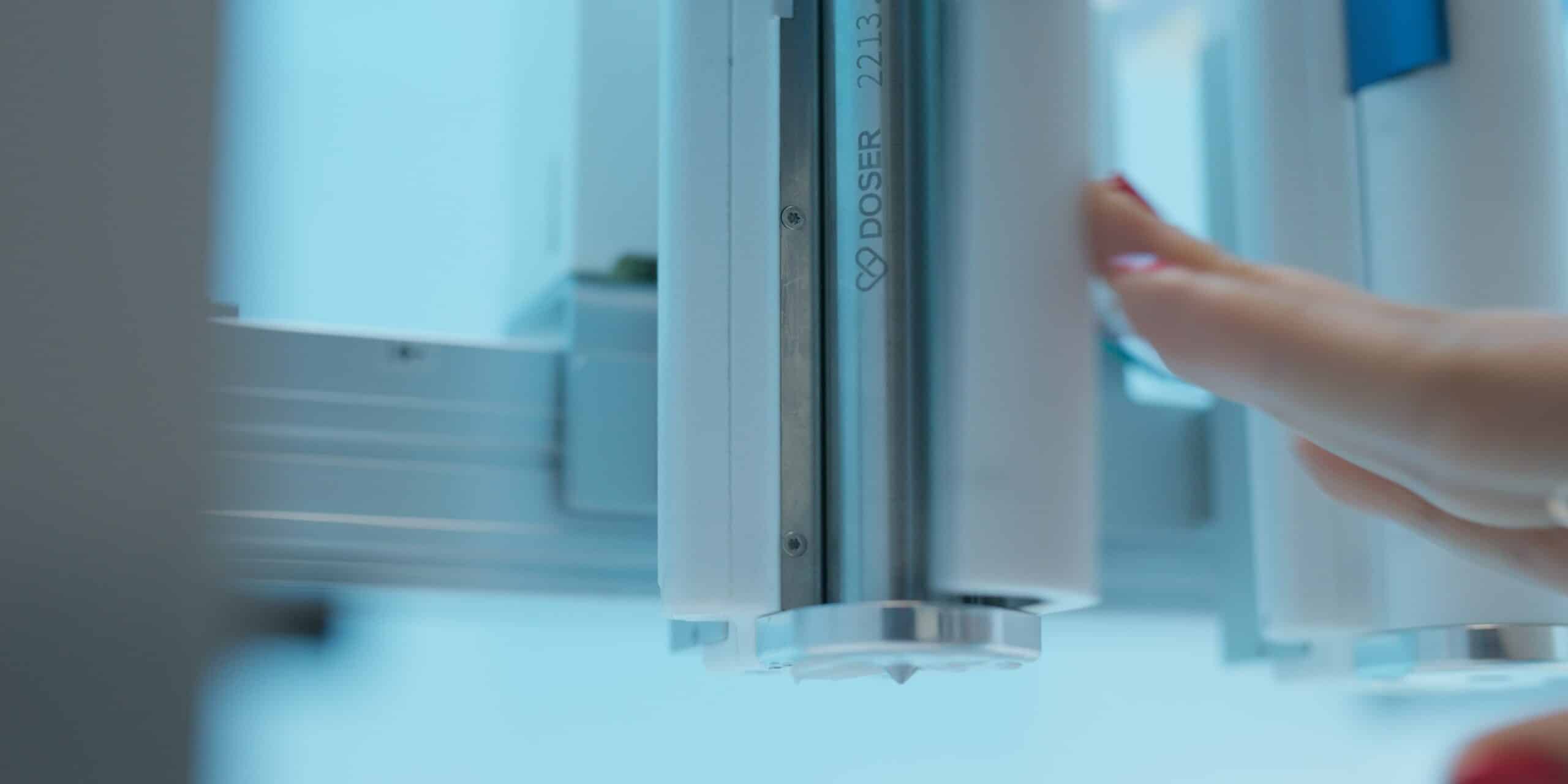 4) Semi Solid Extrusion: 
Highly accurate SSE technique enables printing at low operating temperature.  This protects the active ingredients and results in an incredible range of suitable products. DoserRx1 is suitable for printing about 80% of all medication available today! This in contradiction to any laser-based 3D printing technology, which require high printing temperatures. 
5) Easy to clean: 
Any pharmacist will know that cleaning hardware used for compounding takes a lot of time and is a huge hassle, especially with equipment for powder-based products.  Working with semi solid materials enables a clean workflow. Smoothly curved panels with coated metal ensures quick and proper cleaning after each print and the print bed can be removed. This enables fast switching between different batches of different materials.