Mission & Vision
At Doser, our primary goal is to enhance the quality of care that patients receive. We do this by developing advanced technological tools that enable pharmacists to deliver personalized therapy to patients. By helping pharmacists we also help doctors and therefore patients as well. By leveraging our cutting-edge technology and harnessing the expertise of pharmacists, we aim to empower healthcare providers with the tools they need to deliver exceptional patient care.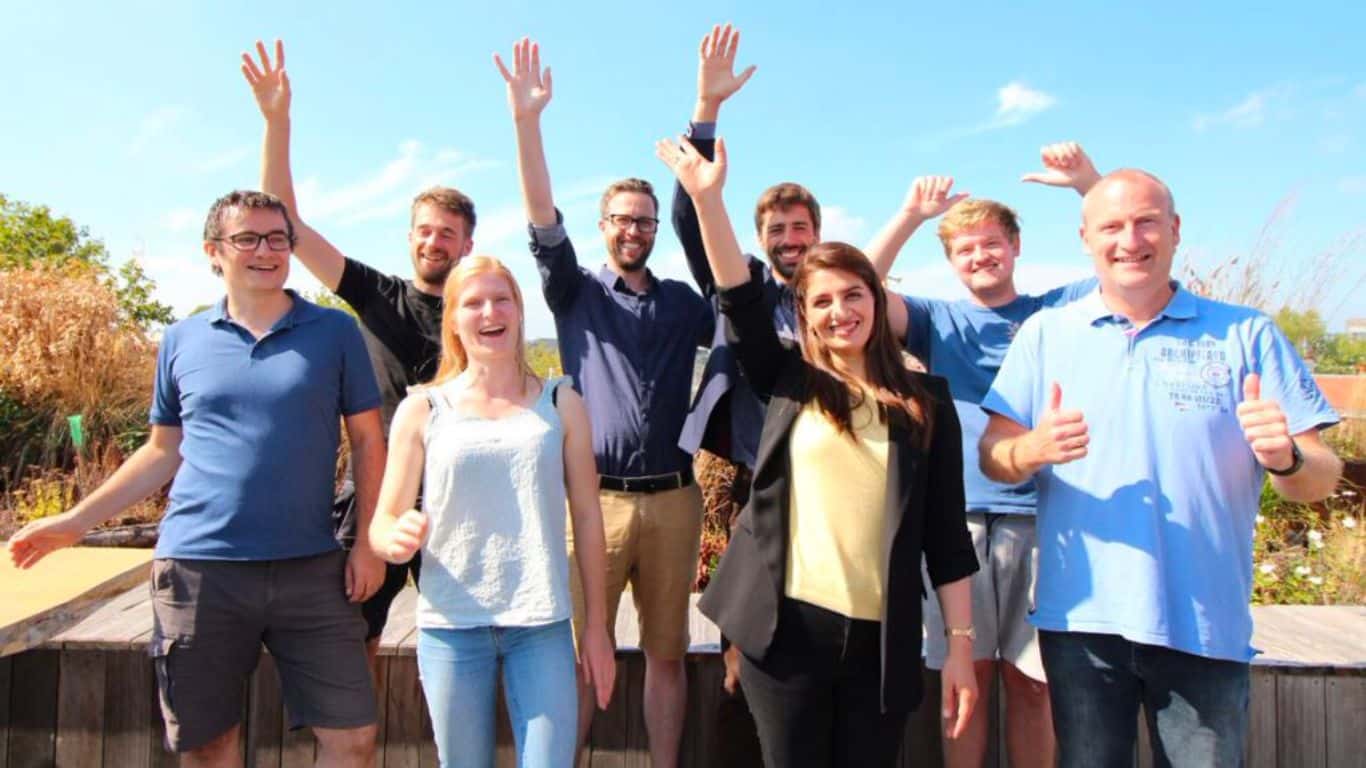 "Every patient deserves medication with optimal results and minimal side effects"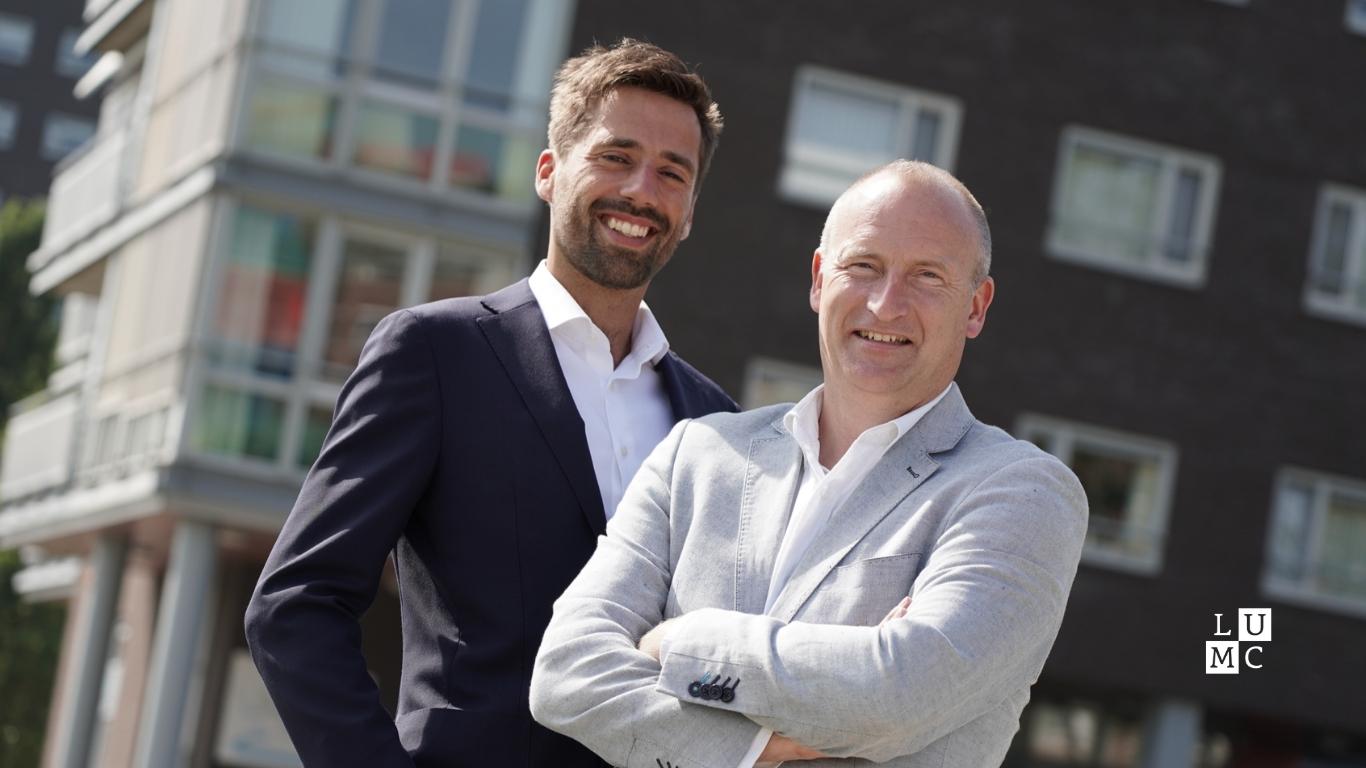 Our story:
Doser was formed from a shared vision between our founders and a desire to fill healthcare industry needs. This was a desire to help those patients that no sees. These patients were not getting the optimal care. This realization inspired our founders to start Doser and embark on a mission to revolutionize how medicine is delivered. Our founders brought together a decade of expertise in 3D printing and the pharmaceutical industry to form Doser. Since then, they have been on an adventure to improve the care provided by pharmacists to patients.
Advisors
Our advisors are esteemed professionals and industry experts who bring diverse knowledge and experience from a wide array of scientific disciplines. They guide our organization's scientific direction and strategy, ensuring that our activities, initiatives, and research adhere to the highest standards of scientific rigor and integrity.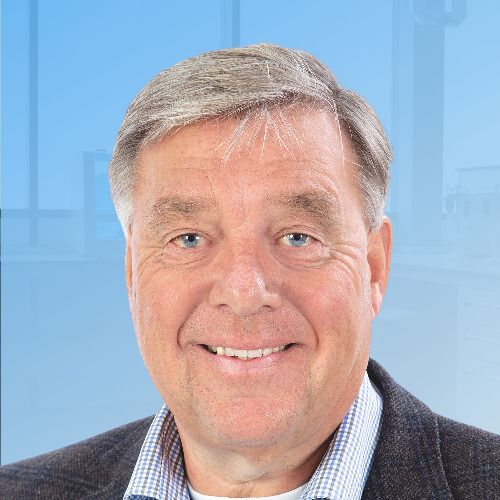 Ron de Graaff
With over four decades of consultancy experience in the pharmaceutical and medtech sectors, Ron brings an unparalleled depth of knowledge and expertise to our board.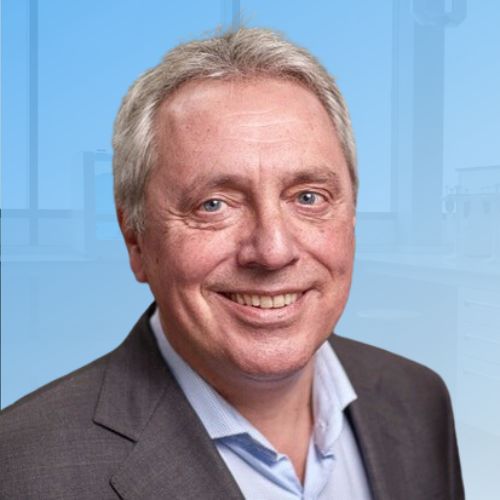 Rein Strijker
Rein is an esteemed member of our Scientific Advisory Board, bringing invaluable experience and a deep understanding of the life sciences and health market.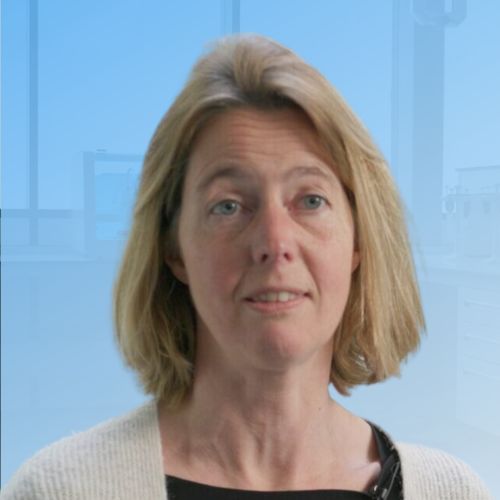 Kirsten Schimmel
Kirsten's extensive background in pharmaceutical manufacturing and hospital pharmacy enhances the breadth of our board's knowledge and aids in steering our strategic decisions.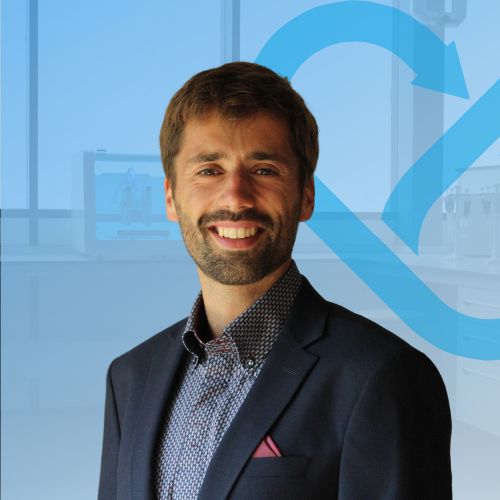 Arjan van Unen - CEO
Arjan holds an MSc with the focus on Mechatronic System Design and has experience in business development and operations.
As an entrepreneur he knows that growing a disruptive company will go with ups and downs, but in his opinion this is part of the fun. He will not give up reaching the goal of bringing better quality medicine to patients.
Niels Ouwerkerk - CEO
Niels holds a Ph.D. in bio-organic photochemistry and bio-organic synthesis from Leiden University. He has 20 years of experience in industrial R&D and has held several positions at large companies, such as Unilever, DSM and Astellas Pharma.
Niels has extensive experience with drug development covering the complete life cycle.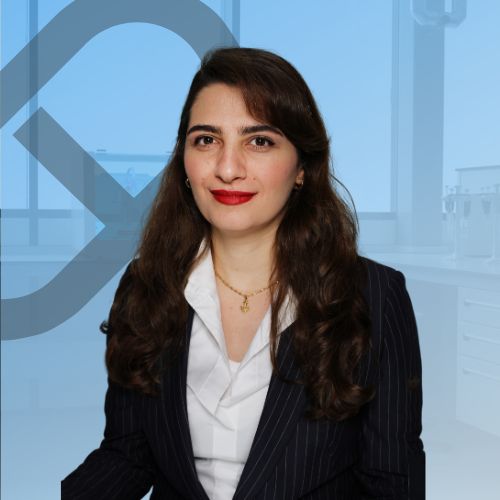 Fereshteh Shokri - Senior Industrial Pharmacist
Fereshteh holds a doctorate in business administration (DBA). She has more than 10 years of working experience in clinics and pharmaceutical organizations.
She contributes to the coordination of pharmaceutical R&D activities, leads innovative formulation development projects, and helps with strategic planning.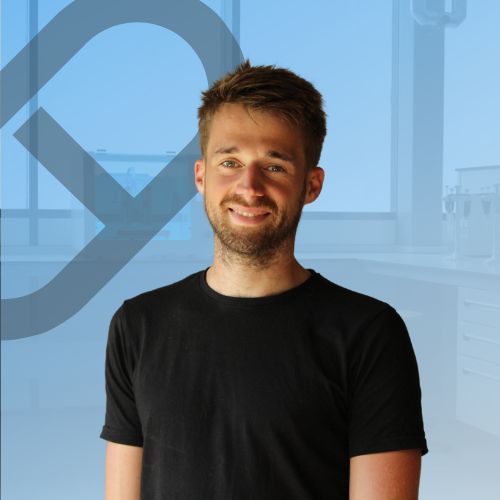 Wouter van Unen - Control Engineer
Wouter holds a MSc in Cognitive Robotics. Creating machines for improving the quality of living has been the key factor in his life.
His developed skills in connecting mechanical and computer science into working products will make him an added value on testing and developing the medical machine.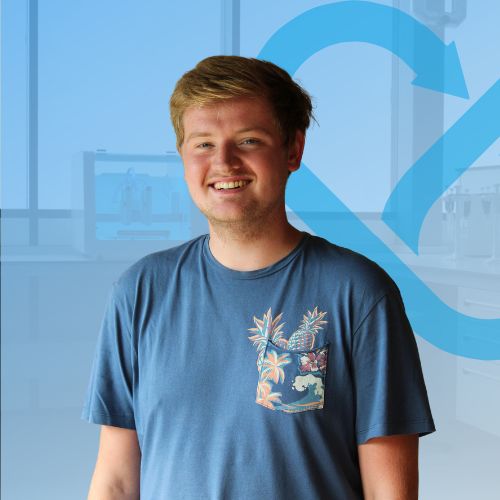 Jelle Hogervorst - Mechanical Engineer
Jelle is a toolmaker from  the Leidse Instrumentenmaker School.
He decided to stay after finishing his graduation project at Doser, because he loved the working environment and discovered many growth opportunities.  Jelle keeps everyone happy and makes sure that our hardware is of excellent quality.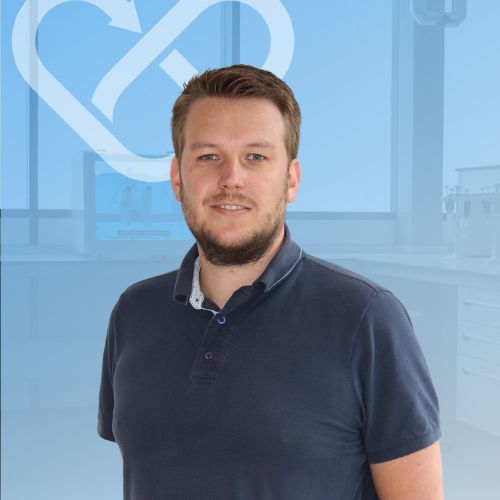 Koen Kalkman – Software Engineer
After graduating as a MSc in Applied Physics, Koen pursued a career in software engineering. In this field he now has more than 8 years of experience. Koen is responsible for the software that makes all parts of the DoseRx1 product work together. Making the lives of customers and colleagues easier and better is what makes him enjoy every day of work.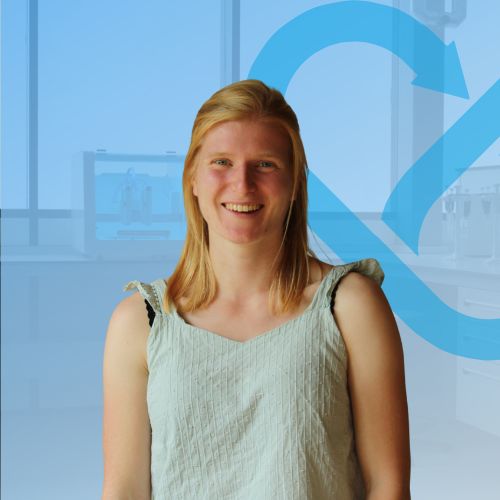 Sophie Verhoeven - Junior CMC Manager
Sophie studied Bio-pharmaceutical sciences at the University of Leiden. At Doser she worked on the development of a platform to increase the palatability of pharmaceutical formulations that could be printed with the 3D-printer that Doser developed and decided to stay as part of the pharmacy team at Doser after her internship.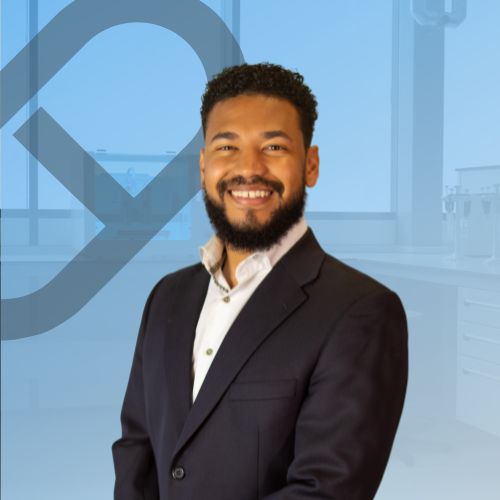 Nahum Pang - Business Development Intern
Nahum, a BSc holder in Nanobiology and soon-to-be MSc graduate in Science and Business Management, is a dynamic contributor at Doser. As a business developer, he leverages his scientific background, analytical, and communication skills to tackle complex challenges. Nahum enjoys engaging in fun conversations with everyone.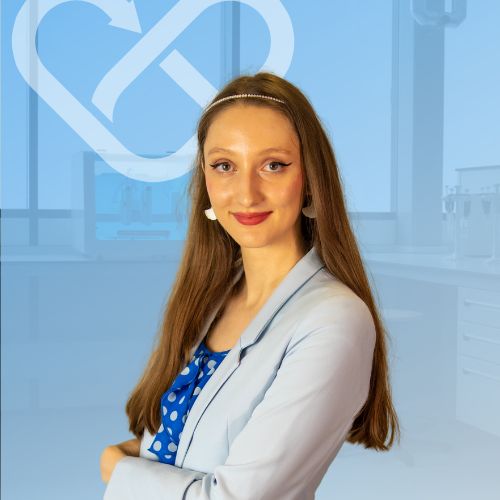 Katharina Pavlin - Business Development Intern
Katharina is a business development intern at Doser and is responsible for developing Doser internationally. She is currently concluding her chemistry masters degree at Leiden University and her dream is to work in international business. Katharina has a passion for foreign languages, travel, and meditation.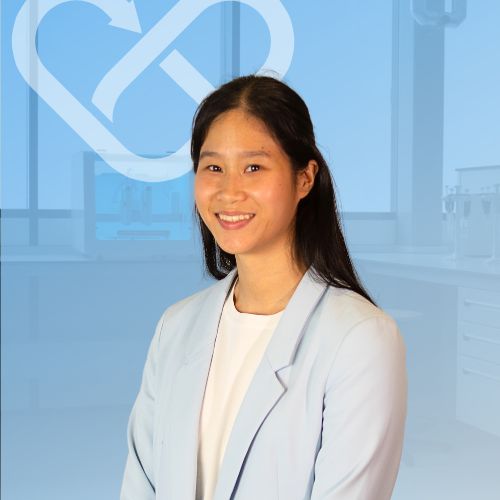 Patricia Chan - Pharmaceutical Associate Intern
Patricia is a master student Bio-Pharmaceutical Sciences. She has a keen interest in the intersection between drug research and clinical pharmacy. As a pharmaceutical intern at Doser, she is responsible for the formulation development of personalised medicine.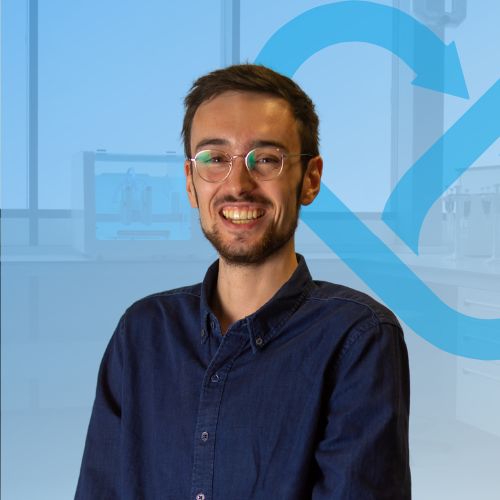 Sander Rozeboom - QA Management Intern
Sander is our Quality Assurance Intern with a Bachelor's in Biomedical Sciences. He has a keen interest in learning the processes around the lab, particularly in QA, finding the intricacies of documentation fascinating. He is responsible for continuous improvement regarding the QMS at Doser. Sander has a passion for reading, cycling, and all things technology.
Vacancy: Chief Technical Officer
About the Role:
Doser, a health tech pioneer in personalized medicine, is seeking a highly skilled Team Lead Tech to join our team. This key role will involve both Industrial Design Engineering and some project management, delivering strategic planning, communication, and technical progress. We are on the lookout for a dedicated individual with extensive technical knowledge and a knack for 3D print technology.
In this role, you will take up the mantle of leading our tech team in terms of planning, interaction, overview, and liaison with other project leaders within Doser. Concurrently, you will also play a vital role as an design engineer, assisting in the development of improved printhead design.
We offer a dynamic start-up environment where you can make a real impact, and there are ambitious growth opportunities awaiting you!
Key Responsibilities:
Managing various projects within Doser with a proactive and independent approach.

Leading the tech team, ensuring efficient planning, interaction, overview, and communication.

Participating in engineering activities to aid the development of our printer technology.
Required Qualifications & Experience:
Technical knowledge at MSc level in the field of mechanical engineering with at least 5 years experience in the field.

A strong affinity with 3D print technology.

Proven experience in managing projects.

Excellent team player with a broad interactive approach across the company (tech, pharma, regulatory, quality, and business development).

Organized, responsible, and able to effectively oversee technical progress.
Preferred Software Experience:
While not essential, experience in the following software would be a plus:
CAD software (we use Fusion360).

Python.

Git.
What Can You Expect From Doser?
A dynamic startup environment.

An interesting and versatile position.

Unique growth opportunities.

The ability to make a real impact.
About Doser:
We are a health tech company revolutionizing the pharmaceutical industry in the field of personalized medicine. We aim to make tailored medicines widely available in Europe and beyond. Our dedicated and motivated multidisciplinary team is ready to make a difference for patients worldwide.
To apply, please submit your resume, a cover letter explaining your interest and fit for the role, and any relevant certifications or documentation to info@dosermedical.com