Libertatis Ergo Holding B.V. and Stichting Apothekers in Loondienst invest €500k in Leiden based startup Doser.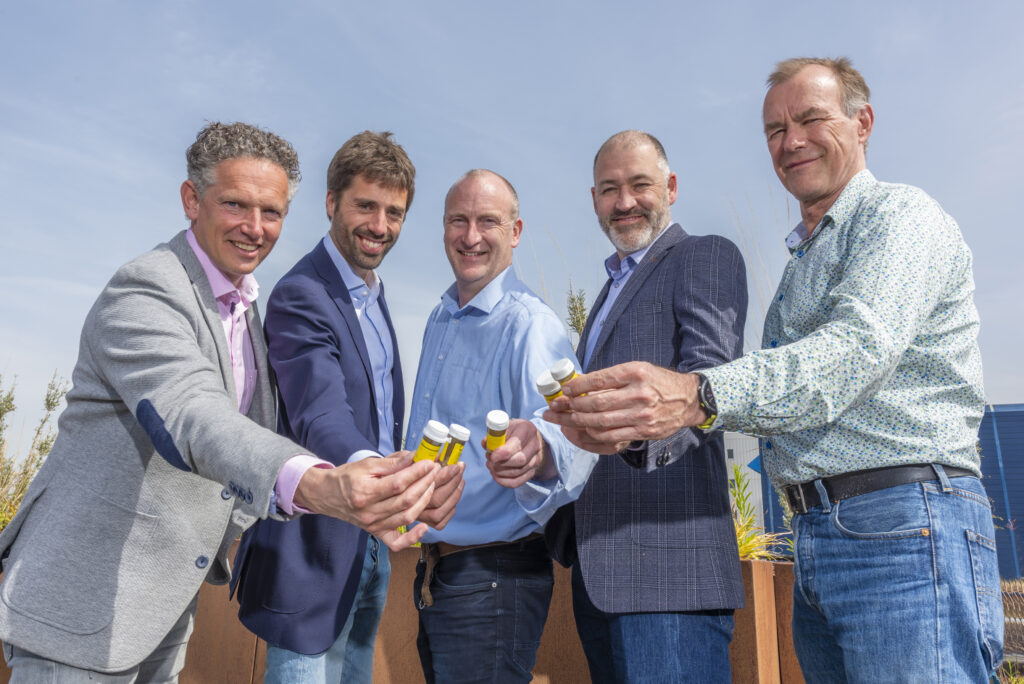 Customised or personalised medication is currently expensive and not widely available. Doser has developed 3D printing technology with cartridges that can manufacture medicines available through pharmacies, to enable easy, affordable and safe personalised medication with many applications; lower dosage, easier to swallow or better tasting medication for children, or personalised medication to avoid side effects for individuals. Doser wants this technology to become a standard of care, affordable, and available to all.
Libertatis Ergo Holding (LEH) and Stichting Apothekers in Loondienst (SAL) are strategic partners, with a strong network of pharmacies, doctors, caregivers and investors. Their investment, together with the previous investments from a.o. Zuid Holland, Rabobank, NFKC & NWO, will be used to build more printers, and deploy them in various Dutch pharmacies to deliver the first 3D printed tablets to patients in 2022.
Doser Co-Founders Arjan van Unen and Niels Ouwerkerk: ' This is a crucial step proving
our promising technology to doctors, pharmacies and patients.' www.dosermedical.com
About Libertatis Ergo Holding B.V.
(LEH) is an independent subsidiary of Leiden University, which supports and invests
in companies associated with the activities of Leiden University aimed at
increasing the impact of Leiden University. "We are excited to support
Doser, and this technology that has been developed in close collaboration with
many partners in Leiden". Rob Mayfield, Managing Director LEH. www.libertatisergo.com
About Stichting Apothekers in Loondienst (SAL) foundation is focused on the stimulation of innovation initiatives in the field of pharmacy, especially self-preparation of medicines and personalized medication. "We were looking for an investment that would combine pharmaceutical innovation
and supports self-preparing for pharmacists, I believe we found the right
partner" Jan Waal, Managing Director, SAL